A New Cartoon from Lee Angerstein
brings a world full of odd characters, silly dudes, and chaotic happenstances to life. Two best bros Chup, a highly manic personality working at a donut shop he hates, and Lyle, the chillest being alive with seemingly no responsibities, get into many a hijinx in their hometown of DudeTown. Surrounded by living trains, bean juice, pleasant skeletons, sharks that tell the news, flying snake gods, and more, Chup and Lyle look for excitement in a world thats anything but mundane. Whether its video game related, food related, or adventure related, they always find a way to get themselves into all sorts of trouble.
Watch the show - Here!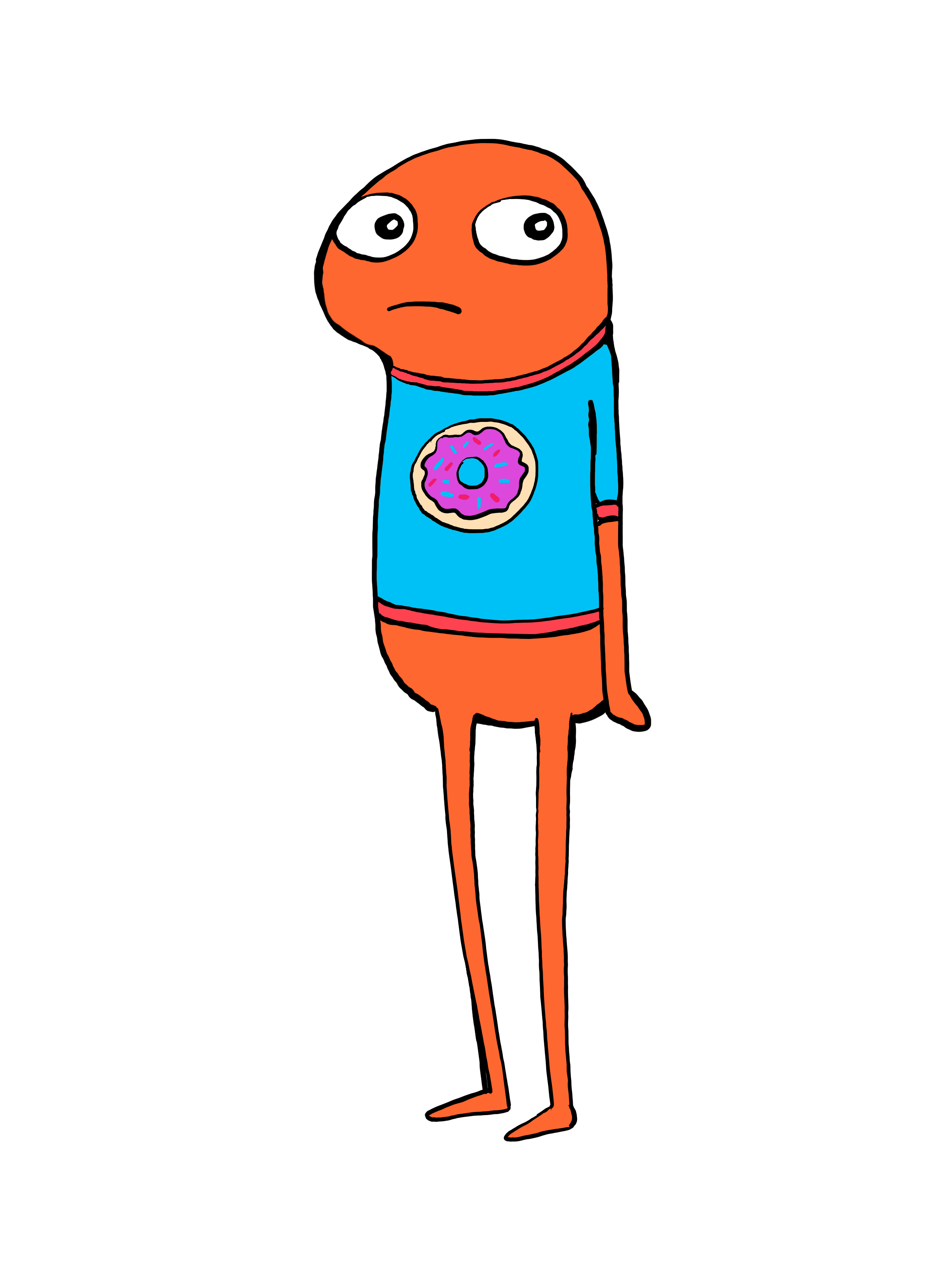 Chup is a determined aimless young guy who just wants to do the right thing and experience the most fun he can. He's an anxious, happy, emotional loveable mess of a geeky loser. He works at the town donut shop Donut Ask. He hates it.
What can be said about a dude that has absolutely no care in the world? Chill. Lyle is as chill as they come and seemingly has no job, no responsibilities, and… no home? What a life. Lyle loves his video games, skateboard, and delicious drinks.